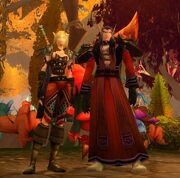 At long last Ravenblade is once again lvl 40. It took a long time, but it was also realy fun to play WoW in tandum whit my wife. I highly recomend playing this game whit a close friend or life partner.
To see a pair of chars lvl side by side is greatly rewarding and lots of fun. And always having some one to RP whit don't hurt the the experience. I also want to congratuilate my wife (Jadiz) for geting her first lvl 40 char. And I now give here the honnor of writing the last words of this blog post.
Jadiz
Yes!!! Finally I did it. And as Ravenblade said this is the first time since I began playing WoW that I have succeed to get a character over lvl 38. I can now wear mail and I look so good in it (cheak out photo).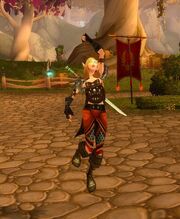 Community content is available under
CC-BY-SA
unless otherwise noted.