The Path links
| | |
| --- | --- |
| Stories and organizations | Characters |
RP servers in WoW

NOTE: These are English-speaking (en-gb) RP servers; Last updated 18-Mar-2012.

Europe (en)
RP:
Argent Dawn (EU), Darkmoon Faire (EU), Earthen Ring (EU), Moonglade (EU),
Steamwheedle Cartel (EU), The Sha'tar (EU)
RP-PVP:
Defias Brotherhood (EU), Ravenholdt (EU), Sporeggar (EU), Scarshield Legion (EU),
The Venture Co. (EU)
US
RP:
Argent Dawn (US), Blackwater Raiders (US), Cenarion Circle (US), Earthen Ring (US),
Farstriders (US), Feathermoon (US), Kirin Tor (US), Moon Guard (US), Scarlet Crusade (US),
Sentinels (US), Shadow Council (US), Silver Hand (US), Sisters of Elune (US),
Steamwheedle Cartel (US), The Scryers (US), Thorium Brotherhood (US),
Wyrmrest Accord (US)
RP-PVP:
Emerald Dream (US), Lightninghoof (US), Maelstrom (US), Ravenholdt (US),
The Venture Co. (US), Twisting Nether (US)
What's new on World of Warcraft Roleplay
18-Nov-2015 - Updating frontpage

Holy sh*t! We've just updated the design...
ref
Are you coming back for Legion?

A group of Scarlet Crusaders who have recognized the corruption destroying the crusades true purpose. Lead by
Mathusala
, They have vowed to either remove all sources of corruption within the Crusade or form a new crusade that returned to its original purpose.
Formed by the reunion of Mathusala and Deathecus, the Legends of Honor swore to reform the Scarlet Crusade under an uncorrupt system. The Legends of Honor, Mathusala, Deathecus, and Issilien Darkwave formed this new faction under their leadership. Gaining at once many members of the old Crusade that sensed the corruption, they set out to make alliances with the current Alliance and Horde factions. Staying true to the original Crusade, they only allowed the pure and holy into their midst. However, their take on what was pure included not only humans, but dwarves and high-elves as well.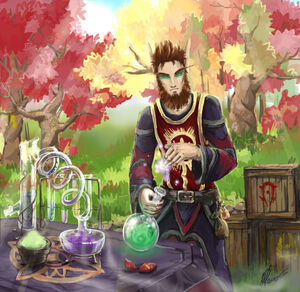 Community content is available under
CC-BY-SA
unless otherwise noted.